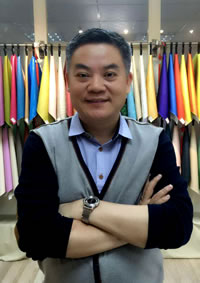 Sunway Fabrics is an artificial leather manufacturer and exporter with over 20 years of experience serving various industries in China and across the world.

We thrive by striving to produce and supply quality artificial leather tailored to our customers' requirement and specifications in terms of physical properties and compliance with specific environmental regulations. Our synthetic leather products cover PVC leather, PU leather, semi-PU leather,microfiber synthetic leather, and other novel types being and to be developed in response to market needs,currently water-based PU leather and non-solvent PU leather in particular. These artificial leather can be widely used in manufacturing footwear, garment, automobile, handbags, home and office furniture, and other products of which designers' mind can reach and will explore.
To keep our company's excellent reputation regarding product quality and service, our experienced engineers,technicians, quality control team, packaging and shipping personnel work closely together with great efforts to offer you our products at very competitive prices.
While serving our existing loyal customers, we are expanding our market by working with new customers across the world. We totally believe that your willing to work with our company will be beneficial to both of us.